A chef comes to La Bastide Perchee to prepare a gourmet meal with you, which you will then taste.
The chef shares his secrets with you
You choose the theme of the meal with the chef, who then draws up a menu of 5 creative dishes.
Installed with the Chef in one of the kitchens of the Bastide Perchee, in an unusual setting facing the Sainte Victoire Mountain, you will make 3 dishes (starter – main course – dessert).
The chef will show you his tricks and guide you step by step. You will be given a sheet for each dish prepared.
Once the workshop is over, the Chef will finalize the meal, giving you time to prepare quietly …
More than a meal, an exceptional moment
Dinner is served in the Bastide Perchee to your preference: in the panoramic veranda or on one of the terraces … or why not by the pool?
The meal begins with an appetizer accompanied by champagne, and continues with several creative dishes according to the menu you have selected , accompanied by quality wines (selected by the chef in accordance with the menu).
Your table will be set with taste, with quality dishes, to better accompany your trip.
A gastronomic journey
The menu is created by Pierre Mignot, young artist and atypical chef.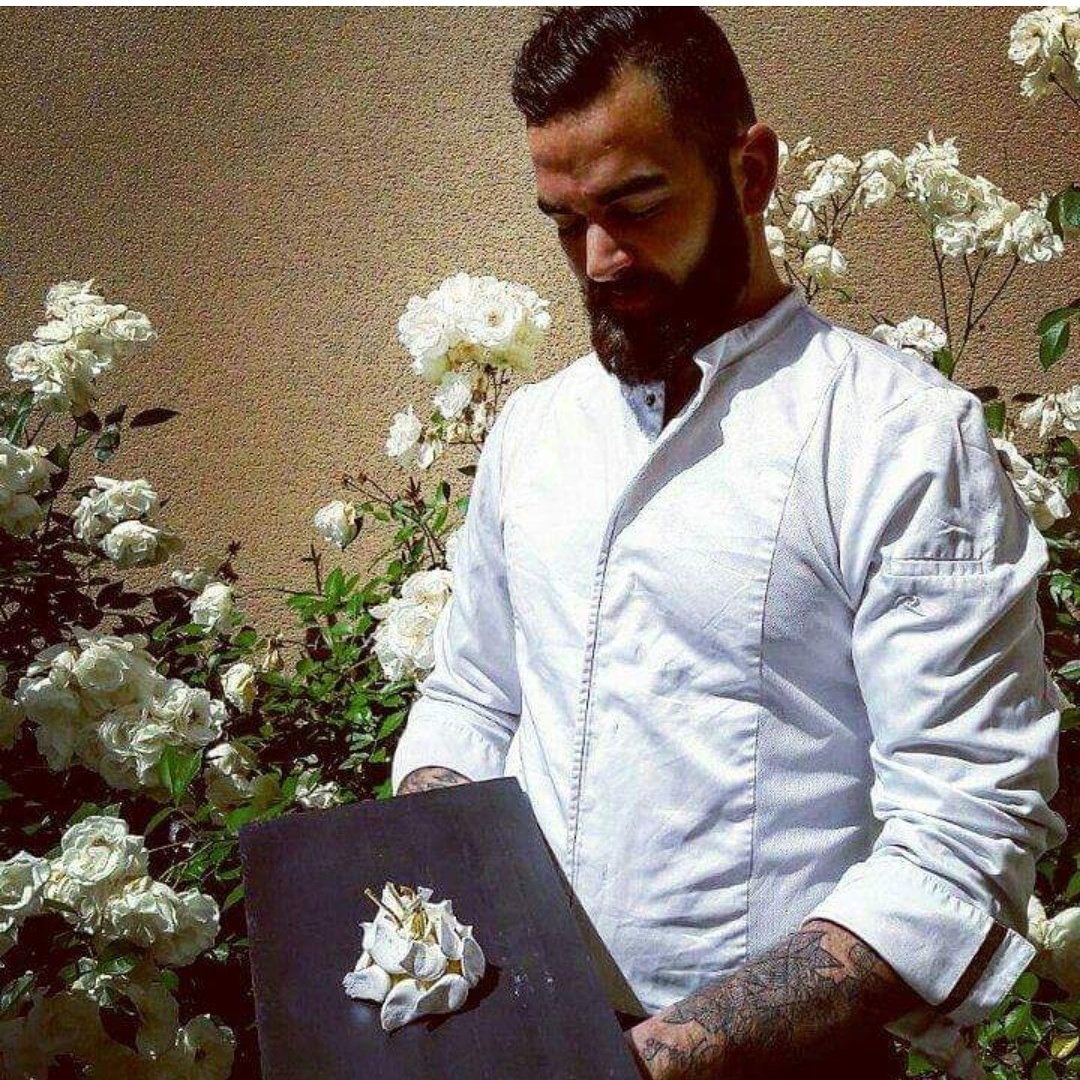 Pierre MIGNOT
Pierre's cuisine is refined and colorful, using tradition … to better revisit it by adding its touch: aromas and spices from 5 continents, vegetables from the vegetable garden, flowers from his garden, …
Each dish of the meal is a visual composition, a stage in your taste journey with essentials and surprises. The quantities are provided so that you are full at the end of the meal, but not before!
Some photos of the workshop:
Some dishes proposed by the chef
Just want to taste?
You can opt for the formula gourmet dinner (without the cooking workshop)